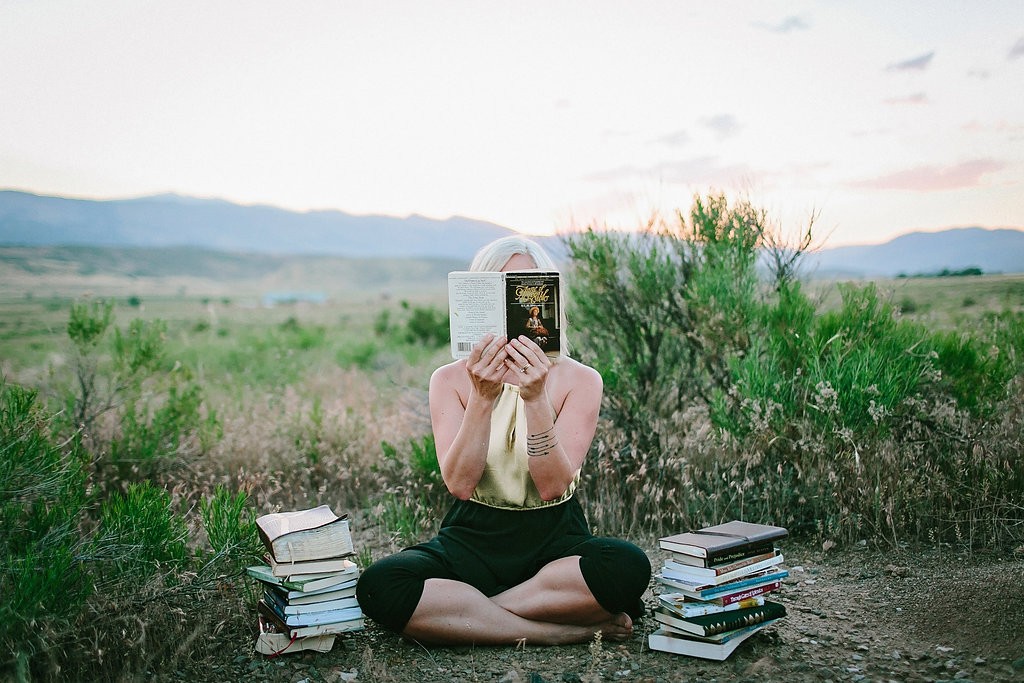 I love books.  I love reading.  I am slightly obsessed with books and reading.  If I were to be a hoarder, I would hoard books. I don't like giving away or getting rid of any books. My favorite store to be in is a bookstore.  My favorite gifts to receive are books.  As much as I love people and being around people, after times of socializing, I always feel the need to hide myself in my bathtub with a good book. Even in my busiest times of life, I still find time to read.  I love to read!!!
My love of reading began at a young age.  I remember my mom reading me Richard Scary books. They were my favorites, especially "Cars and Trucks and Things that Go."  I liked searching for Gold Bug and was amused by the funny vehicles like the banamobile and the pickle car.   A book called "The Best Loved Doll" was another favorite.   I enjoyed Little House on the Prairie, In Grandma's Attic, Anne of Green Gables, and Frank Peretti's Cooper Kids series  (Just to name a few).  When I was 11 years old my Great-Grandmother gave me an entire collection of Nancy Drew books. I read a book a day until I finished that collection.  For Christmas one year, I asked for some books by my favorite author at that time. My parents didn't just get me a handful of books, but a boxed FILLED with books by this author.  I was thrilled!
I spent many nights reading well past my bedtime.  I would sleep with my bedroom door open and the hall light on, just so I could use the light from the hallway to read late into the night. Christian fiction was my favorite during my teen years.  I also loved my home school literature books, poetry, and history.  God's Smuggler by Brother Andrew and The Cross and the Switch Blade, by David Wilkerson were two books that influenced my walk with Jesus and stirred in me a passion for missions.
As I entered my 20's I fell in love with Christian historical fiction like Broch and Bodie Theone's books and Francine Rivers' Mark of the Lion Trilogy and Lineage of Grace.  I attended Christian Life School of Theology for several years working towards my Masters degree.   In doing so, I had the joy of reading a non-fiction, topical or Biblical study book each month like Dutch Sheets Intercessory Prayer.  The books A Mother's Touch and A Mother's Time by Elise Arndt and The Power of Motherhood  by Nancy Campbell greatly influenced me as I began to raise children. The books The Power of a Praying Wife by Stormie O Martin and The Five Love Languages by Gary Chapman, influenced me in my marriage and as a wife.  Smith Wigglesworth's Biography Ever Increasing Faith inspired me to draw near to God and long for the move of His Holy Spirit.
As I entered my 30s,  I grew hungrier for educational and motivational books.  I love being inspired.  I love the way God uses other people's experiences and writings to draw me closer to Himself and teach me things. Culture of Honor,  has been one of the most impactful books I've read in recent years.
As a homeschooling parent, reading with and to my children is the most important thing I do. Imparting a love for reading in my children is, in my opinion, the greatest educational gift I can give them. More about this to come in another blog post.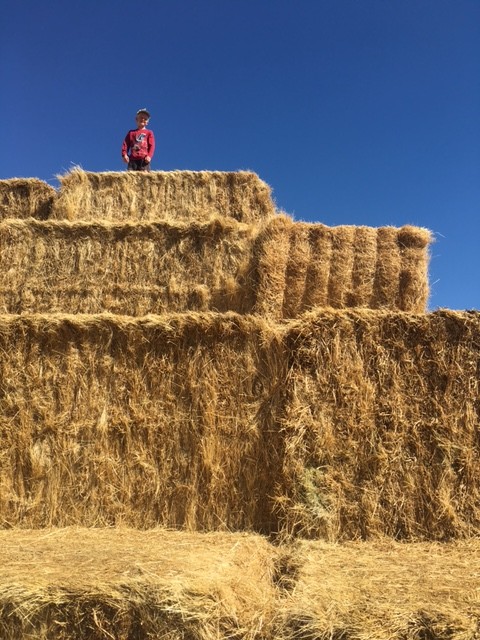 I am trying to de-clutter my house.  A part of that de-cluttering involves giving away some books.  This is very difficult for me!  I typically am in the process of reading several (okay maybe 10 or more) books at a time.  If I love a book, I'll read through the whole thing in a few days.  If I don't love it, I'll read through the first two thirds of that book and then skim the remainder or just be done with it.  Sometimes,  I find a book I like and intend to read it, so I keep it in my pile of books by my bathtub and every so often pull it out and read a chapter or maybe few paragraphs.  My husband laughs at my ways of reading.  I start reading many more books than I actually finish.. (my husband also enjoys reading, but he starts and finishes one book at a time:))
Just for fun, I decided to take an inventory of the books I have recently finished reading or am currently reading.  I've got these books piled in various areas of my home.
My bathroom:  (my favorite place to read therefore the biggest stack of books)
Backyard Homestead – By Carleen Madigan
The Church in the Wilderness-Chip Brogden
You and Me Forever – Francis and Lisa Chan
Fervent – Pricilla Shirir
Staying Heathy with the Seasons – Elson  M. Haas
Bread and Wine – Shawna Niequist
Rooted – Banning Liebscher
No Little People – Francis Schaeffer
The Art of Homemaking – By Edith Schaffer
Mr.Brown Can Moo – By Dr. Suess and Kitty's Clothes – By Amye Rosenberg(For my littles while I'm getting ready)
Oxford Dictionary of Humorous Qutations
And a few magazines – Coastal Living, Above Rubies, DoTerra Living
100 Days of Inspiration – Serene Allison, Pearl , Nancy Campbell,
Dreams – By Dr. Joe Ibojie
My Nightstand:
Keeping the Little in Your Girl -Dannah Gresh
Strongs Concordance
The Reese Chronological Bible
My favorite Bible
The Family Meal Table and Hospitality – By Nancy Campbell (I refer to this time and again for inspiration)
The Shofar Blew – Francine Rivers
30 Days of Praise – By Becky Harling
Why Still Care About Israel – By Sandra Teplinksy
Taking Charge of Your Fertility,The Definitive Guide to Natural Family Planning and Reproductive Health – Toni Weschler
A stack of journals
Current kitchen table books:
The Birchbark House – Louise Erdrich
Meet the Bible – Philip Yancey and Brenda Quinn
Various school books
Just so you know, in my de-cluttering, I moved a number of these books to our bookshelf, put a few in our give away box, and kept some right where they were stacked up by my tub, on my toilet, and by my bed.
My favorite books in the last calendar year, hence ones I have actually read all the way through are:
1) You and Me Forever – Marriage in Light of Eternity by Fancis and Lisa Chan
This book zoomed out my perspective on marriage. It challenged Eric and I to truly look at our marriage in Light of eternity. This book is not a feel good, easy read. It brought a healthy dose of conviction to our hearts and minds that provoked us to change. Our purpose is not to live the most comfortable stress free life we can possibly live. Our purpose is to glorify God and together fulfill the plans he has for us. This book was one of a number of things that helped prepare our hearts to start Lighthouse Dance. This book encouraged us to live adventurously for the sake of the gospel of Jesus!
2) Embracing Obscurity – Author Unknown
I actually read this book last year, but have referred to it often ever since. This is probably the most influential and timely book I have ever read.   Embracing Obscurity is so counter-cultural to our world and even the church world today.  Jesus is the ultimate example of humility and obscurity.  This book caused me to examine my heart and put into words so many things that I felt but was unable to articulate for myself.  I highly recommend you read this book!
3) Practicing His Presence – Brother Lawrence and Frank Laubach
I read this book sometime during my teen years.  The writers of the letters in this book inspired me to continually practice the presence of God.  I want to think about Jesus constantly.  I want to pray without ceasing. Brother Lawrence and Frank Laubach are two men who practiced the presence of the Lord in such a beautiful and powerful way!  Re-reading this book stirred up my passion for Jesus and desire to continually be in His presence.
4) Bread and Wine – Shawna Niequist
I thoroughly enjoyed reading this book.  Each chapter was like a delicious meal.  I love Shawna's writing style, the stories, the recipes, and the hospitality tips.  I felt inspired to make the most of our mealtimes, whether we have a simple meal of soup and bread, or a hearty meal with meat, potatoes, and a fancy dessert.  Her writing inspired me to be "me" when it comes to entertaining and cooking.  I recently pulled out my Nancy Campbell The Family Meal Table and Hospitality workbook for more inspiration regarding our family table.
5) And The Word Came with Power by Joanne Shetler and In Search of the Source by Neil Anderson
I'm grouping these two books together because they are both about Bible Translation.  I read these books to our kids as read-a-loud books last school year.  I hope these books influenced our children.  I know they influenced me!  The stories from Bible translators made me realize to a whole new degree how precious the Word of God is.  These Bible translators laid down their lives to translate God's Word to people groups who did not have scripture in their own languages.  I learned so much about the work of Bible Translators and have so much respect and admiration for them now!
Reading is AWESOME!  Reading books expands our knowledge, opens our eyes to the world around us, inspires us, challenges us, encourages us, entertains us, and oftentimes draws us closer to the heart of God.
The Lord has been speaking to my heart about the greatest book, the Bible.
About a week ago I asked myself the question, "If you were to die today, or if Jesus returned soon, would you feel satisfied with the amount of scripture you have read?  Do you feel like you know it as well as you hope to know it when you go to Heaven?"   The answer is a resounding NO.  I not happy with how well I know the Word.  I want to know it more.  I want to know God more.  I want to enter into eternity having a thorough knowledge of His story as found in His Word.
God's Word is so full and so amazing that I could spend a thousand lifetimes studying it and still not see everything there is to be seen in scripture.  I only have one life time to study and I actually live in a generation and a place where I can study God's Word.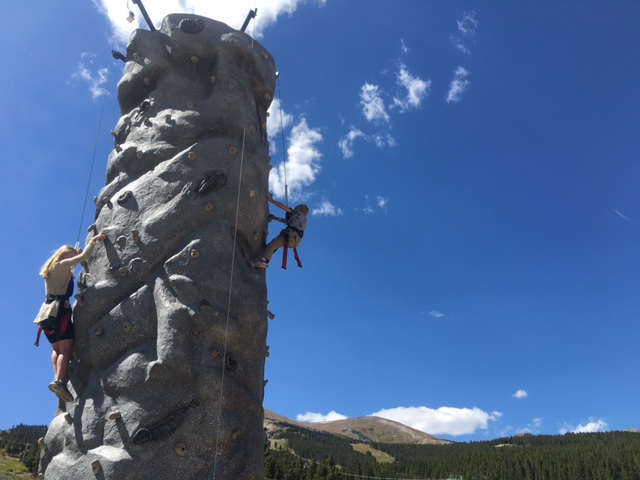 We live in a generation where we have more access to scripture than any generation before us! The whole Bible and countless study resources are literally at our fingertips every day.  This should make us jump and dance and shout for joy!!!  We are SO blessed to live in a place and time where we can KNOW the Word of God!  To know God's Word is to know God more.  Why than are we so complacent to really study it out for ourselves?
I waste so much time reading other books, looking at my Facebook feed, or watching Netflix. None of these things are bad in and of themselves,  but I can hear the Father asking me in this season of my life to choose His Word in place of these other things.
I've been slowly reading through the Bible again. I'm in 1st Chronicles right now.  As I read through the books of 1st and 2nd Kings I was like, "Whoah"  I don't remember reading this before!  I was fascinated by the stories of the prophets Elijah and Elisha and learned so much about the Kings of Israel and Judah.  It's like scripture has been coming alive to me and I'm seeing important truths in stories that I never saw before.
Reading God's Word on a regular basis stirs up a hunger for more of His Word!  The more I read, the hungrier I get.  The less I read, the more complacent I get.  
Earlier this week I read through a book about prophecy. (I love seeing people use the gift of prophecy and I desire to grow in that area.)  It is a newer book, filled with some stinking amazing stories, and I didn't want to put the book down. The book had fantastic reviews and though awesome in many ways, I didn't see it being rooted in scripture. There was scripture in the book, but some of what was there was quoted incorrectly and twisted to fit the point the author was making.  While I took away some good things from the book, the lack of adherence to the totality of God's word made feel sick, so I threw the book in the garbage (something I've done maybe three or four other times in my life.)
I'm now halfway through reading the book Rooted by Banning Liebscher (Founder and Pastor of Jesus Culture).  This book is GOOD!  It's all about being rooted in Christ and what that process looks like.  He writes a lot about being rooted in scripture.
"If we don't have our roots in Scripture, we are going to be in serious trouble when peer pressure comes against us to tell us what 'truth' is.  Before we know it, we're going to wake up and realize that at some point we stopped following Jesus and started following the voice of the crowd.  If we are not only to resist the peer pressure and influence of the kingdom – which is our mandate – then we must put our roots down deep in the Word."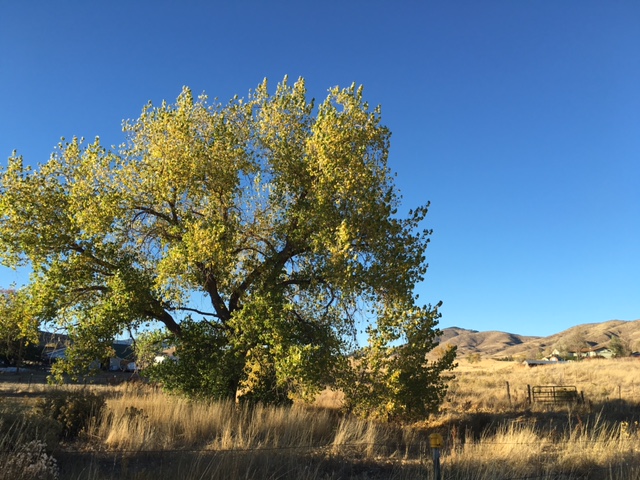 God is asking us to be ready, to live ready for His coming.  To live ready for what he's called us to do on this earth.  To live ready to speak a word, give a gift, or to receive someone he wants to send to us.  He wants us to live ready to live and live ready to die.  He wants us to know Him. He wants us to know His heart and to hear His voice.  He's given us His Word and His Word is ALIVE!
God wants us to read, chew on, and digest His word.  He also wants us to live it.
Right now, God's asking of me to live His Word means he's asking me to search my heart. My prayer has been, search me Oh God and know my heart.  Try me and know my anxious thoughts. See if there be any wicked way in me and lead me in the way everlasting.  He keeps showing me things I need to repent of, showing me areas of my heart that aren't surrendered to Him.  God is so kind and He is so good.
We live in some crazy times.  Crazy good in many ways and crazy bad in many ways.  Now is the time to be rooted in Christ!  Now is the time to be rooted in HIs Word!  God is asking me to get more and more rooted in His word.  He's asking me to get into the secret place and read the Bible more than I have ever done before.  He's asking me to put away all of those other books and snuggle up close to Him.
My husband and I started Lighthouse Dance this past summer.  We strongly desire this dance ministry to bring glory to God!  Lighthouse Dance is the fruit of many prayers and a vision God placed in our hearts many, many years ago, a vision for missions and arts ministry.  We didn't know what it would look like and where it would be, but now that Lighthouse Dance is here, our hearts feel full and settled and rejoicing in this new beginning.
There is something about stepping into a new season and entering into a new ministry that causes you to seek the face of God.  My fear of the Lord has increased greatly over the past six months.  I realize that Jesus is our source.  He is our way, truth, and life.  He is the foundation of Lighthouse Dance and the builder of the ministry.  More than ever before, I want to be His, rooted and grounded in His word.  I don't know the years to come are going to look like.  I don't know all of God's plans for our lives, our family, and Lighthouse Dance.  I want to live ready!  I want to live in His Word and I want to live out HIs Word.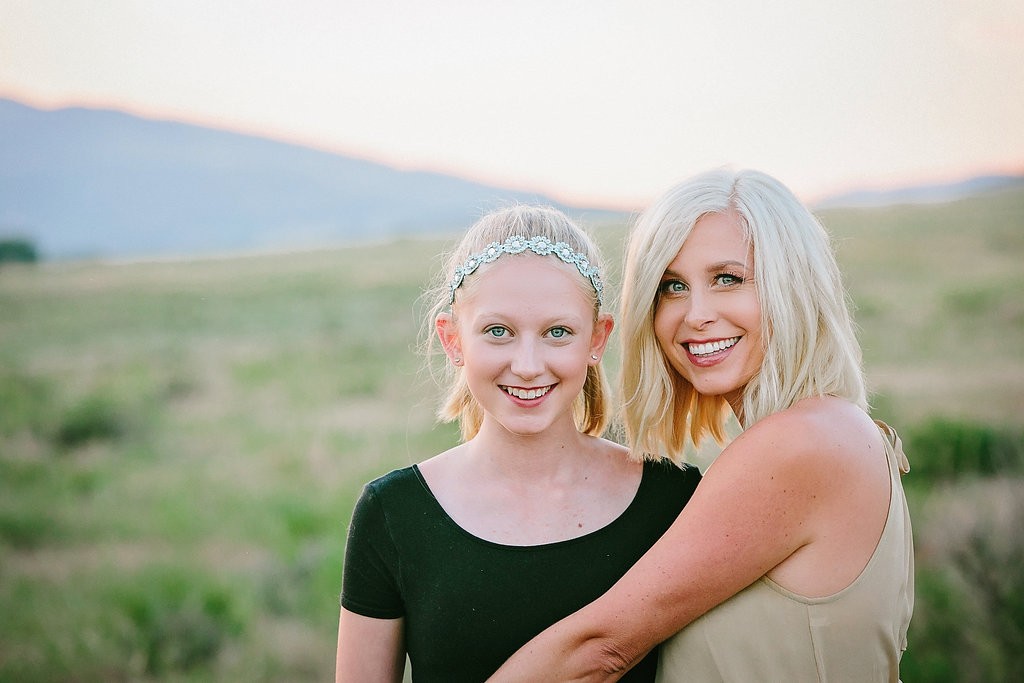 I encourage you to ask the Lord to search your heart.  Ask him to show you areas of your heart that you need to surrender to Him.  Whenever He asks us to surrender it is for our good and HIs glory.
I encourage you to read God's Word!  Join me in forsaking other "loves" to pursue the greatest love.   If you don't like to read, then listen.  There are plenty of Bible apps with audio versions. It's ok to start small.  Read and meditate on one verse a day or one chapter a day. Listen to preachers like Alistair Beggs who preach through the Bible expositorily.  Ask God to give you a hunger.  When you ask him to give you a hunger for His Word, He will!  He will give you a hunger and then He will satisfy your hunger.
Get an accountability partner.  A friend and I recently started reading through the book of Psalms.  We read one psalm a day and then text each other what stood out to us in each Psalm. This has been so good for me and is helping me to grow!
2 Timothy 3:16
"All Scripture is God breathed and profitable for teaching, for reproof, for correction, for training in righteousness."
Psalm 119:1-16
"How can a young man keep his way pure?
By keeping it according to Your word.
10 With all my heart I have sought You;
Do not let me wander from Your commandments.
11 Your word I have treasured in my heart,
That I may not sin against You.
12 Blessed are You, O Lord;
Teach me Your statutes.
13 With my lips I have told of
All the ordinances of Your mouth.
14 I have rejoiced in the way of Your testimonies,
As much as in all riches.
15 I will meditate on Your precepts
And regard Your ways.
16 I shall delight in Your statutes;
I shall not forget Your word."
Psalm 119:105
"Your Word is a lamp unto my feet and a light unto my path."
Matthew 24:35
"Heaven and Earth will pass away, but my words will not pass away."
Hebrews 4:12
"For the word of God is living and active and sharper than any two-edged sword, and piercing as far as the division of soul and spirit, of both joints and marrow, and able to judge the thoughts and intentions of the heart."
John 1:14-17
"And the Word became flesh, and dwelt among us, and we saw His glory, glory as of the only begotten from the Father, full of grace and truth. 15 John *testified about Him and cried out, saying, "This was He of whom I said, 'He who comes after me has a higher rank than I, for He existed before me.'" 16 For of His fullness we have all received, and grace upon grace. 17 For the Law was given through Moses; grace and truth were realized through Jesus Christ."
Psalm 1:2-3
"But his delight is in the law of the Lord,
And in His law he meditates day and night.
3 He will be like a tree firmly planted by streams of water,
Which yields its fruit in its season
And its leaf does not wither;
And in whatever he does, he prospers."
Deuteronomy 6:4-14
"Hear, O Israel! The Lord is our God, the Lord is one! 5 You shall love the Lordyour God with all your heart and with all your soul and with all your might. 6 These words, which I am commanding you today, shall be on your heart. 7 You shall teach them diligently to your sons and shall talk of them when you sit in your house and when you walk by the way and when you lie down and when you rise up. 8 You shall bind them as a sign on your hand and they shall be as frontals[ on your forehead. 9 You shall write them on the doorposts of your house and on your gates.
10 "Then it shall come about when the Lord your God brings you into the land which He swore to your fathers, Abraham, Isaac and Jacob, to give you, great and splendid cities which you did not build, 11 and houses full of all good things which you did not fill, and hewn cisterns which you did not dig, vineyards and olive trees which you did not plant, and you eat and are satisfied, 12 then watch yourself, that you do not forget the Lord who brought you from the land of Egypt, out of the house of slavery. 13 You shall fear only the Lord your God; and you shall[ worship Him and swear by His name. 14 You shall not follow other gods, any of the gods of the peoples who surround you.."