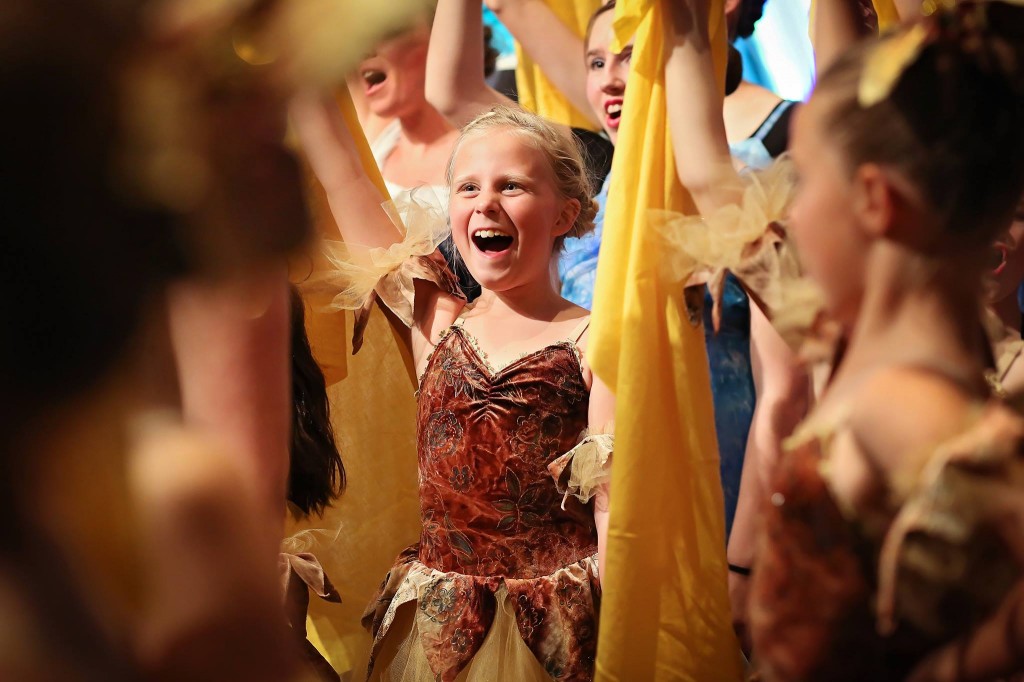 In just a few days, my family will be travelling to Asia.   Suitcases, back packs, travel snacks, vitamins, essential oils, baby carriers, and all sorts of other items are lined up in my bedroom right now ready to be organized into all of our gear.  It takes a lot of planning and creativity packing for a family of 8.  I'm almost done, and I am so excited!   We will be doing various things like; teaching dance, art, and drama at a worship arts festival; teaching baking, dance, art, and dental hygiene at a local primary school and spending quality time with our friends..
Asia is a land of diversity.  It is a land of color, sounds, smells, delicious food, and beauty. Ever since visiting four years ago I have longed for the day when we could return. After God and family, my greatest passion in life is the ministry of dance. I am filled with joy and expectation as I think about what a blessing it is that we get to share the love of Jesus through dance….
Sometimes I can't fall asleep at night because I am so excited about the many ways God is using the ministry of dance!   I am full of dreams, creative visions, and inspiration from the Holy Spirit when I think about dance!  A high point of my week is my Wednesday night dance small group called Illuminate.   I have a particularly difficult time falling to sleep on Wednesdays after dance because I am always so encouraged and excited about the work of God's Spirit!  I LOVE the women in this group more than words can say!  They are all unique, beautiful, STRONG women who share a passion for dance and for Jesus.  God has orchestrated our friendships and all that He does during our times together each week.
Dance ministry not only impacts dancers, but it impacts their families for the Kingdom of God!   This past Wednesday was amazing, even miraculous!   There are many powerful dance testimonies that I could share, but my heart is still pounding from what happened just a few days ago.  Our group of dancers pray for and care about each other.  We also care about and pray for each other's families.  This week, one of our dancers asked us to pray for a family member.  As we were prayed, I felt like we were supposed to pray in tongues for this person.  I also felt like there were dancers in our group who had not yet spoken in tongues and that God wanted to manifest that gift to them.  I shared this with our group.  Some of our dancers then testified about their experiences with speaking in tongues.  I was amazed by their testimonies, encouraged, and felt my faith rise! The dancer asking for prayer had never spoken in tongues before and she was ready.  We surrounded her, laid hands on her, and praying in tongues. One dancer began to sing in tongues, and much to my delight, a few moments later the dancer we were praying for broke out into the most beautiful song in tongues that I have ever heard!  It was heavenly and miraculous!  I believe the Lord was whistling for and wooing her family member to Himself as she sang in the Spirit.  Hallelujah! That dancer went home and DREAMED in tongues!
Now the story doesn't stop here, which is why I am SO extremely excited!  We also prayed for 3 of our dancers who have scoliosis.  My sister Hannah was healed of scoliosis so she led that prayer. One dancer felt her back move and the tension go.  That healed dancer has since prayed for her mother's back and her dance student's backs!   Glory to God!
My three year old Tirzah is small, but mighty.  SHE is a dancer.  She loves dance.  If she is angry or agitated, all it takes is for me to put on some good music and let her flow with dance and she's back to her joyful, strong self.   Tirzah nearly drowned when we were in Lake Providence this summer.  Tirzah's siblings and Jesus saved her life and she knows it.  A couple of weeks after this experience, Isabelle age 8, (while I was at dance!) led Tirzah in a prayer to ask Jesus into her heart.  Tirzah was so excited to tell me all about it when I got home.  Yesterday, I took Tirzah and Ruthie on a walk.  During our walk I began to speak in tongues.  I told Tirzah that she belongs to Jesus and is filled with His Spirit, so if she wants to speak in tongues too, then she can.  Tirzah replied with, "Mom, I don't know how to do it!"  I said that was ok, we could just pray and Jesus would fill her mouth with His heavenly language.  The next thing I know she is speaking in tongues, jumping up and down, giggling, and saying, "I'm doing it!  I'm doing it". Ever since then, she'll bubble into tongues every few hours!  This is MIGHTY Tirzah and fruit from what happened in my dance small group on Wednesday night!  Praise the Lord!
My first memory of dance comes from a photograph taken of me at two years old.  My hands are raised, eyes closed, relatives all around me.   I am worshiping Jesus with my dance. I'm unashamed.  I'm pure.  I'm free.   I'm having a precious, intimate moment with Jesus, who I already knew and loved at that young age.
My choreography "training" began way back in the mid-80's as I created workout routines to my favorite Carman (not Carmen the musical, but Carmen the guy) album.  Yes, I am that old!!!   My record player was awesome.  I listened to Psalty, Strawberry Shortcake, and most importantly Carmen on that thing.   I do recall, the bicycle move being a favorite of mine and showing up a lot in my routines….
I began taking dance lessons when I turned 11.  I joined the "Bigger Beginner" class.  (Awesome name, right!?!)  Honestly, I didn't like that first year of dance very much.  (Perhaps the name of my class had something to do with that? lol)  My blossoming body felt awkward and immature. I wasn't a fan of my costume, and I didn't feel lovely.  The next year I was "advanced" to the "Beginning Teen" class.   I'll never forget the moment I fell in love with dance.  During our Spring Concert my class danced to the song "Moon River."  I wore a beautiful red, orange, and yellow costume.  I felt strong and graceful, and I thought to myself, I LOVE dance!  I was hooked.
From there, I went on to take ballet, jazz, and company classes.  I loved performing at schools and nursing homes.  When I turned 15 years old,  I applied to be a teacher helper.  I was beyond excited when my application was accepted.   During those first weeks of teaching I wrote in my journal asking God to help me dance for His glory and His glory alone.   I asked him to work in me through Jesus and to help me build the self esteem of my students through dance.  I grew up in a Christ centered studio where modesty, purity, and integrity were taught and encouraged. The scripture, "Not unto us, but unto you, O Lord be the glory." was written on every concert program.
The summer after my junior year I went on an arts and worship outreach with the Covenant Church. I went on this outreach to minister with singing, and Eric with his trombone.   What I discovered during this outreach was the power and beauty of worship dance.   There was a dancer on this outreach.  She ministered not only with technical dance, but with worship.  Her body was an instrument of worship!  I was amazed and inspired and hungry for more!
During my 20's I coached a performing company called Thoxa. (means praise and glory).  This group of young teenagers captured my heart.   I loved choreographing dances for them, encouraging them in their relationship with the Lord, and praying for them every week. A handful of those young ladies are still in my life.  They are now in their 20's, teaching in the Rez Dance ministry, dancing with me in Illuminate,  and pouring their lives into others through dance.
Around 6 years ago, the owner of the studio I grew up in retired.  I thought that I would continue to teach at that studio, doing what I had been doing for many years, but I heard the Lord tell me my time there was also over.  I didn't want to accept this.  I didn't want to believe I was hearing God tell me I was done dancing there.  This had been my life, my heart, my joy.  But I knew my Father's voice, and I had to obey.   That summer, I started Illuminate Dance Company at Resurrection Fellowship.  Both of my sisters were a part of this group along with several other close dancer friends.   Illuminate was wonderful.  It was where God wanted me to be.  It was not the same as a studio, but it was right.  That year, I wrote out a vision that was burning in my heart, for a future dance ministry.  I had a dream in which I saw 100 dancers looking at me. A little girl in the center looked in my eyes and said, "We are here because our parents know that you are going to teach us good dance."   When I woke up, I prayed in awe, wondering if this would come to pass.  Wondering if I would someday see 100 dancers participating in the ministry of dance!
That next year, I was blessed to be able to start a dance program at our church with weekly classes for children and adults.  We taught ballet and jazz all with a worship focus.  My husband and I felt led to make these classes free with only a costume fee.   Myself, along with the other women in Illuminate Dance Company taught these classes.  That first concert a little over four years ago had 100 students participating.
Flash forward to now.  Rez Dance has 22 teachers, 40+ classes meeting every week, 3 dance companies with a couple more in the works and well over 300 dancers!!!  We teach ballet, hip hop, jazz, contemporary, choreography, special needs, boys, dramatic, prophetic, and performance dance all for the glory of God and the purpose of training boys and girls, women and men to worship the Lord and minister to others with their bodies, through the gift of dance. We have been able to go on dance outreaches to the Children's Hospital, nursing homes, and various other outside of the church events.  We took a team to Israel, Lake Providence Louisiana, and now Asia!   Dance is God's idea, His thing, His vision, and His gift for such a time as this! 
Our God is a dancing God.  Zephaniah 3:17 says, "The Lord your God in your Midst, the Mighty one will save.  He will rejoice over you with gladness.  He will quiet you with His love.  He will rejoice over you with singing."  That  second word for rejoice, the Hebrew word giyl, means to go around in a circle, to leap for joy, to dance, to tremble as accompanied by the leaping and palpitation of the heart!  This word found in others scriptures gets me so excited!  Isn't this awesome! God dances over us!  He spins and leaps wildly with love for us.
Dance is a form of worship.   Psalm 149:3 says, "Let them praise His name with dancing." When the ark of the covenant was brought back to Jerusalem David danced before the Lord with all of His might.   When we dance before the Lord in worship we offer our bodies to the Lord as a living sacrifice.   We declare that He is Lord and we open up doors for the King of Glory to come in and inhabit our praises!  We can dance before the Lord in the privacy of our homes or in corporate worship settings.  There is freedom and joy that is released when worship is expressed through dance.
Dance is a form of intercession.   Some of the most powerful times of intercession I have experienced have been during dance. In the battle of Jehoshaphat, God told Jehoshaphat to send out the worshipers ahead of the army.  By the time the army got to the enemies camp, the enemy had been defeated, wiped out!  I have seen answered prayers time and time again after times of intercessory dance.   God told Satan that he would bruise woman's heal, but she would crush His head.  I believe our dance tramples on the lies, plans, and schemes of the enemy.
Dance is a form of prophecy.  When a choreographer creates a dance, he or she is speaking a message with the movement created.  When this movement is created in partnership with the Holy Spirit it becomes prophecy.   When a dancer dances listening to the voice of God, being led by Him, she dances prophetically.  Exodus 15:20 speaks of Miriam and says, "Miriam the prophetess, Aaron's sister, took the timbrel in her hand, and all of the women went out after her with timbrels and with dancing."  Miriam was a prophetess and a dancer!   I have seen lives changed through prophetic dance.  
Dance is a language.  Dance is an expression of the soul.  Dance is a path to freedom.   Dance brings joy.  Dance is healing.  Dance brings healing to the deepest parts.  Dance can get to untouched parts that have never been exposed, never been spoken to before.  Dance is reviving.  Dance is celebration.  Dance is powerful.  Dance is the visible image of hidden truths, hidden words.  Dance builds bridges.  Dance builds dreams.  Dance stimulates the mind.  Dance is created by God. God is a dancing God.  Dance is therapeutic.  Dance produces confidence. Dance tramples shame, doubt, and fear.   Dance brings victory.  Dance is an expression of victory.  Dance demolishes depression.  Dance brings justice.  Dance releases mercy. Dance is brave!
I have seen people come to Christ through dance.
I have seen people healed physically, emotionally, and spiritually through dance.
I have seen people experience financial breakthrough through dance.
I have seen women go from surviving to flourishing through dance.
I have seen walls come down through dance.
I have seen marriages restored and rejuvenated through dance.
I have seen wild prayers answered through dance.
I have seen friendships blossom and grow through dance.
I have seen people receive gifts of the Spirit through dance.
Dance for Jesus is pure. It's holy. It's strong. It's relevant. It's excellent. It's unashamed.  It's powerful. It's mighty.  It's creative.  It's anointed.  It's humble.  Dance is God's idea.  It's His gift.  It's His vision.  HE is the dancing God!
I encourage YOU to dance.  If you see yourself dancing when you close your eyes in worship, then do it!  Dance your heart out before the Lord.  Look to him and be radiant with your face unashamed!  Dance in worship.  Dance in intercession.  Stomp your feet, spin, twirl, jump.  It doesn't matter if you have dance training or not, if it's in your heart to dance, then dance! If you live in Colorado, feel free to check out Rez Dance:).
If you want to learn more about worship, intercessory, or prophetic dance, then read the book Encountering God Through Dance by Saara Taina.  If you are a dancer or a parent of a dancer I encourage you to read this book!  You need to read this book!  It will open your heart and your eyes to God's purposes and vision for dance.
I also encourage you to join a group of other believers who share a similar passion as you.  We flourish and thrive when we do the things God calls us to do while at the same time being connected with other believers.  Find your place, the place where you can grow and where you can also minister to others.
To God be the glory and honor and praise!  May His name be exulted among the nations through dance!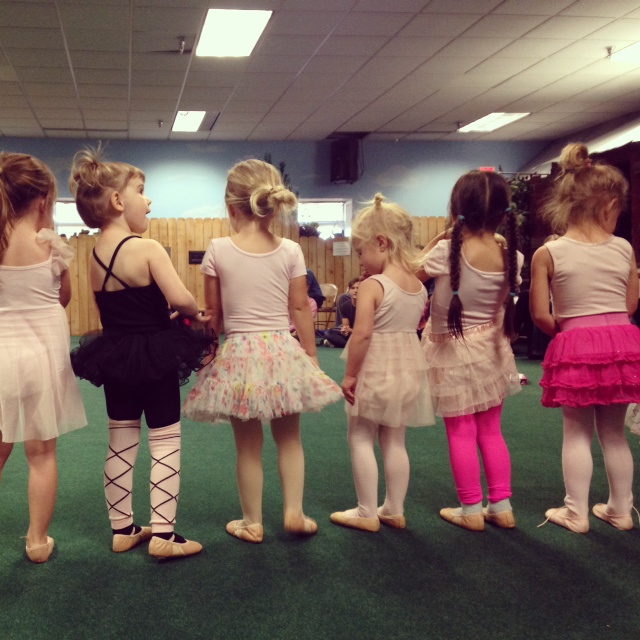 "Isa's Song" was was my first Rez Dance, Illuminate Dance Company dance.
"Roar from Zion" is a dance we performed in Israel.
"Spirit Break Out" .
To see more videos you can go to our Rez Dance YouTube channel.