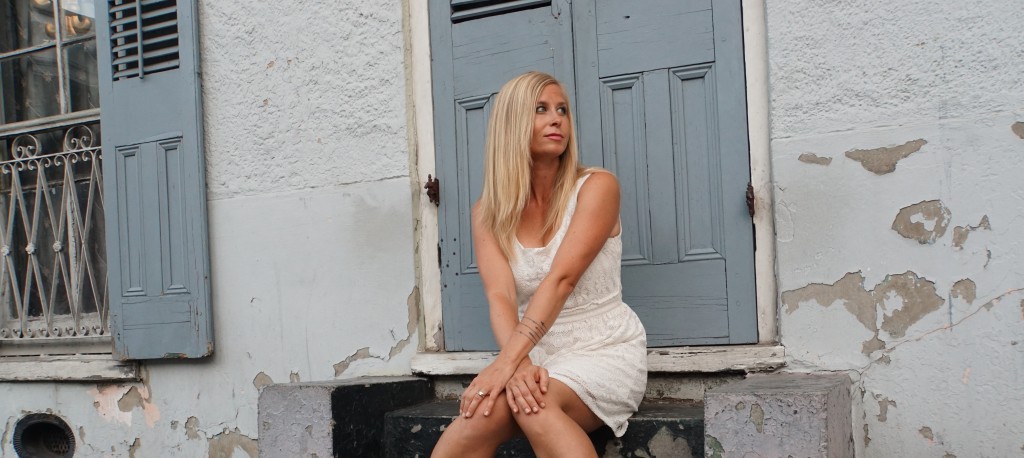 "Will you trust me?"   I've heard this question often, especially in recent months.  My family has been through a significant season of change.  We left a church we loved and called home for 18 years.  We left a ministry that we had poured our heart and soul into.  We surrendered hopes and dreams, plans and desires to the Lord because we knew He was asking us to.   After months of prayer and for many reasons, we knew the Lord was leading us to "step out of the boat"…. The decision to step out of the familiar comfort of the known into the unknown is not easy, (it's actually very, very difficult) even when you know it is what you need to do.  I like to have answers.  I like to have a plan.  I like to know where I am going, what I am going to do when I get there, and what I need to do to be prepared….but right now, I don't know all the wheres and whats, but I "trust" my Heavenly Father's plan.
My Heavenly Father is asking me to rest and wait patiently for Him. He's asking me to commit my way to Him. He's asking me to delight myself in Him.  He's asking me to dwell in the land and feed on His faithfulness.  He is leading me beside green pastures and quiet waters.  He's restoring my soul.
Three months ago, the kids and I were walking in our ditch to see a fort Judah had made. (We have a big ditch that runs through our land.  Usually it's dry, but because of all the rain we had, our ditch became a little creak all spring.  It was great fun for our kids to explore and play in the water.) As we were walking, we came across a balloon caught in one of our bushes.  It looked like a balloon from a baby shower, and it had writing on it.   I picked it up and began to read aloud the messages written on this balloon.  On one side was written,  "Our Angel Baby Haven." On the other side were messages from a mommy and daddy who had lost their baby boy. Their baby had died and they were releasing him in their hearts by releasing this balloon into the sky.
My kids and I immediately felt grieved and began to pray for this mommy and daddy.  We prayed that God would comfort their hearts.  We prayed that they would come to know Jesus. We prayed that they would be encouraged and strengthened and surrounded by love in their time of grief.  Judah ran to our house to tell Eric about the balloon we found, the baby who died, and the parents who needed prayer.   Judah let go of the balloon and when he did, it floated to the top our family room ceiling.   I thought to myself, "This is kind of strange…to have this balloon, a symbol of death and letting go, resting in the peak of my vaulted ceiling.  Why Lord?"
We decided we would pray for those parents every day until the balloon lost its air and came down.  I decided not to view the balloon as a strange presence in my house, but as a sweet reminder to pray.  That night, as I pulled out the book I was in the middle of reading I realized it was entitled, "Bridge to Haven."   This novel, written by Francine Rivers is a prodigal son sort of story.  The main character in this book leaves home to pursue love and fame only to find herself hurt, broken, ashamed, and without hope.  She comes to know Christ, He redeems her life , brings her back to Haven and makes all things new.   Jesus is her bridge to Haven.
This got me thinking about "Haven."  Haven means, "a place of safety or refuge."  True safety and refuge can only be found in Jesus.
When we put our trust in Him, we find refuge for our souls.
The next morning we learned that a close friend of ours had a miscarriage.  We cried for this family.   We grieved the loss of the dreams that these parents had for this baby.   We prayed for them, asking the Lord to comfort them and strengthen their hearts.  When I looked up and saw the balloon for baby Haven, I thought of these dear friends and prayed for them as well.
"Why God?"
"Will you trust me?"
When I was 12 years old, my father gave me a poster with a picture of a strong hand holding onto the ropes of a swing.  A girl is sitting on the swing, her long blond hair blowing behind her, a huge smile on her face.   Written across the poster behind the swinging girl is written Proverbs 3:5-7 in small print.  At the top of the poster is written, "Will you trust me?"   At the bottom of the poster my dad wrote, "The heavenly Father is fully trustworthy."
All growing up and into my adult years I've struggled with fear.   All sorts of fears.  I knew God's love, but still I struggled with fear.  Fear of the unknown, fear of what might happen, fear of what might not happen.  Learning to allow God's perfect love to cast out fear and learning to trust in the Lord has brought tremendous joy and freedom in my life.
We all need to trust God every single day.   None of us have all of the answers.  None of us knows what a day may bring.  We ALL go through seasons of change, sickness, hardship, death, trials, and challenges that can either lead us to a deeper trust in our Heavenly Father or cause us to push Him away.  In those seasons of life when we realize how much we need Jesus, how much we need to trust the Lord, we don't have to be disheartened.  We don't have to be discouraged or depressed or fearful.   Psalm 34:8 says, "Taste and see that the Lord is good. Blessed is the man who trusts in Him."
I am blessed as I trust in the Lord!  I am happy as I trust in Him!   I may have moment of tears.  I may have moments of pain or fear or doubt.  But over all of those moments, greater than any loss, is the wonderful knowledge that my life is held in my Father's hand.  My heart belongs to Jesus. He is trustworthy.  He is faithful.   He is the God who redeems and provides and fulfills and satisfies. I can smile at the future!  I can laugh at times to come!
Noah trusted God and built an ark.
Abraham trusted God and offered up Isaac.
Moses trusted God and went before Pharaoh.
Joshua trusted God and marched around Jericho.
Daniel trusted God and faced the lions.
Esther trusted God and went before the king.
David trusted God and saw his enemies defeated.
Hosea trusted God and married a harlot.
Mary trusted God and carried His Son.
Jesus trusted God and said, "Not my will, but Yours."
Countless men and woman trust God every day and lose their lives.  They die for the sake of the gospel. They die for Jesus.  Some die a living death.  They daily take up their cross and follow Jesus. They surrender their lives to Jesus and allow Him to transform them into His image.  This living death can be painful!
Some die a physical death.  Every year, thousands of people around the world are persecuted or martyred for their faith in Christ. This has become all to real in the past year with images of the beheadings of believers broadcast all over the internet.  We have brothers and sisters around the world who put their trust God knowing that to live is Christ and to die is gain.
I love the story of Peter.  Jesus asked Peter to follow him.  Peter, who was a fisherman, left his nets and he followed Jesus. This rough and gruff, outspoken dude who, like each of us was seriously flawed and imperfect, left everything.  He left his boats, his nets, his livelihood and IMMEDIATELY followed Jesus.   He knew the voice of His Father.  He knew the voice of the one who called His name.   Peter didn't know where he was going.  He didn't know what he was going to do or say, but He knew WHO he was going to follow.   This Peter would one day walk on water.  This Peter would one day be a fisher of men.  This Peter, who often did the wrong thing and said the wrong thing would stand with Jesus at the Mount of Transfiguration and be the first to preach the good news on the day of Pentecost.  This Peter who denied Christ 3 times would one day give his life for Jesus by dying a martyrs death, hung upside down on a cross.   Peter trusted God.  Peter's life was transformed!
How is God asking you to trust him?  What is he asking you to do?  What is he asking you to surrender to Him?  Will you trust him enough to give Him your life?  Will you trust him enough to let go of that thing you are holding onto.  Will you trust Him enough to believe that His Word is perfect, true, and infallible?  Will you trust Him enough to free you from your sin and transform you into His Image?  Will you trust Him enough to rejoice in the hardships and smile at the times to come?   Will you trust him enough to say, "not my will, but yours be done?  Will you trust him with your hopes, your dreams, your future?
Our Heavenly Father is Fully Trustworthy.  
I'm learning to trust more and more each day.  I'm learning to let go of fear and trust my Heavenly Father.  When He asks me if I trust Him, often my answer is "yes"  but sometimes I have to say, "I don't know"  or "not fully."
"The fear of man brings a snare, but whoever trusts in the Lord will be safe."   (Proverbs 29:25)
There's a lot of crazy and scary things going on in this world and in this nation right now.  In the days and years to come,  we are going to face sufferings and persecutions that will require us to trust in God with all of our heart, soul, mind, and strength.  We will see God's faithfulness and experience his grace in the midst of these hardships, trials, and persecutions to come!
I am trusting God with my family, my church, and my dreams.   I have dreams that I hope come to pass. But you know what?  Even if they don't, I will trust the Lord, and I will praise Him! He is worthy to be praised!  I'm alive to know Christ and to make Him known.   I only want the dreams that are God's dreams to come to pass in my life, and I KNOW that what the Lord purposes, He will do!
"Though He slay me, yet will I trust Him."  (Job 13:15)
I pray that we will trust in the Lord with all of our heart, soul, mind, and strength, knowing full well that He will direct our paths!   I pray that we will delight ourselves in Him and in His Word!   I pray that we will trust Jesus to be our haven, to be our refuge in the good times and in the bad. I pray that we will stand firm for Jesus and for the truth.  I pray that we will be willing to surrender whatever He asks us to surrender!   I pray that we will grow in the knowledge of our Lord Jesus Christ and be ready for His coming!  I pray that we will be like that girl on the swing, a smile on her face and joy in her heart as she trusts the hand that holds her! Our Heavenly Father is trustworthy.  Will you trust Him?